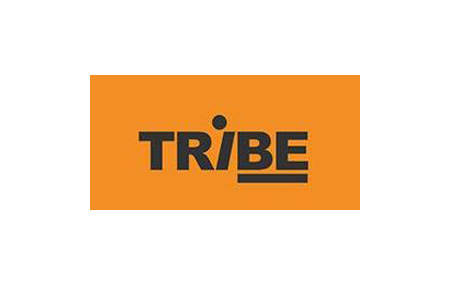 Client
Tribe Apartments Limited
Brief
The Tribe apartments are three thirteen-storey tower blocks (ground floor and 12 upper floors), formerly known as Chippenham, Saltford and Rodney Court. Up until 2015 all three had stood empty for over fifteen years.
arc4 was approached by Tribe Apartments Limited to provide housing market data on the private rented sector (PRS) which would deliver an evidence base that could provide reassurance to funders of the scheme that the completed towers would have a long term demand from those wishing to live in the PRS. The £16.8m scheme was part funded through the Build to Rent Fund and an institutional investor.
The client had three questions that required answering:
Will there be demand for these developments in line with financial and business plan assumptions, in terms of: void rates, rent levels, time to let, rental growth rates and unit mix; and, is the specification correct? Does it need upgrading? If so, how and what impact could it make?
What is the demand versus supply going forward in central and fringe city centre Manchester? Will supply exceed demand over the next five years and going beyond?
Who will the demand come from and where (geographically) will the target demographic population come from?
What we did
arc4 undertook a detailed market assessment that included:
Analysis of the existing planning documents for Manchester City Council, as well as discussions with relevant officers about the plans for this sector and how the planning authority was seeking to accommodate and plan for this growth. We also identified every apartment block completed within the past five years, and considered what was in the planning pipeline and how these related geographically to the Tribe Apartments.
We undertook detailed population projections, household projections (including age profiling), and used district level forecasts and local context to provide sub district broad figures, which were utilised in smaller geographies. This information was then considered by tenure and size so that we could provide robust data for household demand up to 2021. Comparing tenure profiles and age groups based on 2011 census data, with future forecasts, allowed us to project future numbers living in the PRS, and the likely size of the PRS into 2021.
By combining the current provision, proposed supply and the population projections, we mapped PRS demand and identified where there is likely to be an over or undersupply by location and property size.
We estimated how much PRS stock was being let at a similar price to the proposed developments (using census and Zoopla data) within a determined travel time defined by various modes of transport. This provided a sense of the potential competition and also the extent of potential clients.
We mapped the travel time from the sites to relevant concentrations of employment.
A detailed letting agent review of the sites also added valuable information to our findings.
One of the specific elements of work that arc4 undertook was a review of the existing market within Manchester. We hold data from 2009 that allows us to consider overall market data for the PRS. We built this data alongside Land Registry and census data to provide robust statistics on how the existing PRS market is performing. We specifically considered the following for individual property types and size:
Time to let
Rent levels and rental growth
Turnover
Rental yields
Potentially void rates (depending on access to data)
Using this database we were able to assess the performance of schemes in close proximity to the Tribe Apartments. We looked at
The growth in the PRS. How and why markets are growing?
The total number of properties that have come onto the market in each postcode area and housing market by property type, size and as a percentage of the total PRS and the proportions let
The average rent per property type in each postcode area and housing market, and by property type and size plus rent changes
Affordability of properties and locations for economically active households (using average LQ or UQ incomes)
Average time to let property in weeks on the market by location, property type, size and rent level
Rental yields for different locations and property types
The Result
arc4's data played an integral role in the decision to fund the apartments. The thirteen-storey blocks have been decorated to reflect Manchester's musical heritage and have undergone a £16.8m transformation by Tribe Apartments after standing empty for over fifteen years.
The apartments have proven incredibly popular.
Inspiral Carpets member and radio presenter Clint Boon launched the opening of the blocks. The owner says that the Tribe Apartments are 'set to change the rhythm of city centre rentals'.
Most of the scheme's one and two bedroom apartments are fully furnished with contemporary furniture, have broadband installed, come with secure car parking, an on-site caretaker, security and 24-hour help.
Energy efficient measures have also been installed, including a communal biomass boiler designed to reduce carbon emissions and minimise energy bills.
Clint Boon said: "Tribe is a cool new approach to renting in the city centre. The flats look amazing, are mostly all fully furnished and everyone has the same landlord."
Sector