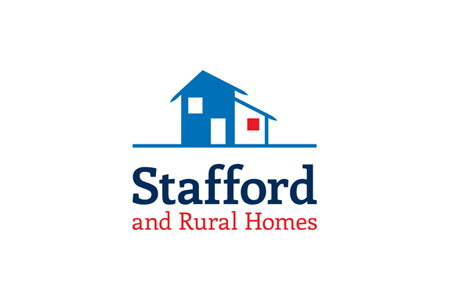 Client
Stafford and Rural Homes
Brief
Stafford and Rural Homes (SARH) was considering whether the organisation should diversify into the private rented sector (PRS), and appointed arc4 to provide a detailed analysis of the PRS market in Stafford and the surrounding areas.
SARH required a comprehensive overview of the risks involved for the organisation in developing a PRS portfolio; as well as an identified mechanism and criteria for assessing economic viability, either for new build or acquisition.
A key element of the project was to provide SARH with a process map and 'practical guide' to developing a PRS portfolio, covering: the financial resources, skills and knowledge required; the acquisition and development process; letting and management; and, strategic asset management.
arc4 was required to develop an evidence base and detailed assessment of the market opportunities, benefits and risks of developing or acquiring PRS properties.
What we did
arc4 conducted a full review of the PRS market in the Stafford area, covering:
The total number of properties that have come onto the market in each postcode or market area, and the characteristics of those that were successfully let - giving a detailed picture of demand and supply
The total number of properties that have come onto the market in each postcode area or housing market, by property type and size
The average rent per property type and size in each postcode area or housing market
Affordability of properties and locations for economically active households
Average time to let (measured in number of weeks on the market) by location, property type, size and rent level - another useful demand indicator
Of all properties let: how many were let at a reduced rent level, what was the average rent reduction, was there a particular property type that let with reduced rents and where they were located (postcode)
Gross and net rental yields for different locations and property types, and forecasted capital growth
The above information was consolidated by a detailed letting agents survey, carried out by arc4. This involved contacting around ten local letting agents to gather detailed data which fed into the measure of: how the Staffordshire PRS market was changing and developing, which areas and property types were most popular, where demand and supply issues existed, and what customers were after.
For the viability model, arc4 undertook an assessment of short-term development economics in order to establish the initial capital cost of any proposals, based on the information available. We also carried out a critical analysis of the assumptions of values and costs, and accounted for potential future value and cost inflation.
The appraisal model predicted cash flow based on an agreed development timetable for new constructions (to account for the sensitivity of development economics to timings and cost of finance considerations) and which produced a residual value for the site, for use in the second element of the assessment.
This second element involved looking at the long term appraisal of different products, linking the outputs from the first element of the assessment and considered options for the housing receipt.
Finally, we provided a practical guide with detailed information on the marketing and letting process. This covered: tenancy agreements, obtaining references, guarantors, deposits, inventories and up-front fee requirements.
The Result
SARH was provided with:
A detailed PRS market report and letting agents' views, supporting the organisation to make powerful geographical based investment decisions going forwards
The tools to assess the viability of different sites and schemes, and identify which locations, property types and sizes were most likely to give optimum rental yields
A tailored risk matrix assessment, identifying and scoring key investment risk factors, and outlining the benefits for SARH of moving into the PRS
A practical guide on how to go about entering the PRS, enabling the organisation to develop its own in-house PRS product
Sector