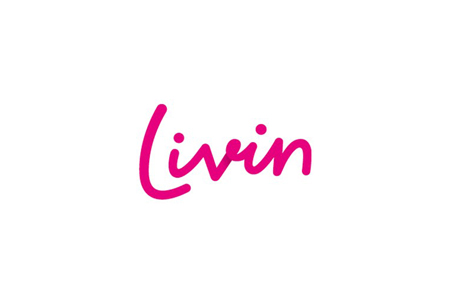 Client
Livin Housing Ltd
Brief
Livin is a charitable industrial provident society and a registered housing provider. They own in excess of 8,500 properties and 60 commercial properties, as well as areas of land, making them one of the largest registered providers of social housing in the Durham area.
In 2014, livin launched a review into ways of modernising and diversifying its services. This was coupled with an increased sense of managing risk, achieving value for money and protecting core services for tenants.
livin commissioned arc4 to assist the organisation in carrying out an assessment of the opportunities within it's existing catchment, and potential new areas of investment.
Specifically, livin required:
An assessment and profile analysis of demographics data, including for existing and future customers
An assessment and analysis of the housing market in terms of supply, demand and affordability
A review of tenure types that could potentially match customer and business need, including (but not limited to): low cost home ownership products, rent to buy models, older person housing, extra care, private rented sector (PRS) and market sales with exiting funding available
A spatial assessment for currently operating boundaries, including: land availability; section 106 opportunities, with reference to relevant local authority's Strategic Housing Land Availability Assessments (SHLAAs); and an identification and analysis of livin's competitors and gaps in provision, with an emphasis on potential funding streams and consideration of influences from the financial markets
What we did
Our focus was to assist livin to identify locations for investment. This was determined by undertaking a strategic housing market assessment (SHMA) in fourteen local authorities, scoring each opportunity before allocating further time to carry out a review of local housing markets.
Within each preferred location, we provided population and household projections (including age profiling), and used district level forecasts and the local context to identify sub-district broad figures, which were utilised in smaller geographies. This was focused by tenure and size so that robust data could be provided for household demand up until 2021.
arc4 also conducted an analysis of the existing planning documents for each geography; and spoke to the strategic housing board for each local authority to identify their existing priorities, and how the planning authority was seeking to accommodate for new growth.
We also conducted a review into what new housing provision had recently been completed and what was in the development pipeline (including what stage new ventures were at in the planning process), by geography and how these related to livin's target areas.
For each potential new area of investment, we carried out a SHMA, taking into account:
The current housing offer (tenure, property type, mix)
House prices
Voids
New build rates and values
Affordability
Sales volumes
A review of the PRS including:

The total number of properties that have come onto the market in each postcode area or housing market, by property type and size
The average rent per property type and size in each postcode area or housing market, and the rent change annually or for a smaller timeframe (e.g. quarterly)
Affordability of properties and locations for economically active households
The number of properties that come onto the market which are below or equal to LHA levels
Average time to let property in weeks on the market by location, property type, size and rent level (a very useful indicator of demand)
Gross and net rental yields for different locations and property types
Part of our work was also to verify housing market data by carrying out a local letting agent review. arc4 contacted around four letting agents in each geography, gathering detailed information about the PRS and sales market in that area, including: how it is changing or growing, popular areas, popular properties, demand and supply issues, what clients are looking for, target demographic groups, void rates, rental growth rates, affordability and occupancy rates.
arc4 also conducted a review of the potential land availability within each operating area, and identified other future potential operating areas; coupled with a review of livin's competitors' activity.
Finally, we analysed a range of potential funding sources and delivery models.
The Result
Livin is now able to access a strategic baseline position for its geographies, and is in a position to begin making strong future investment decisions.
Sector